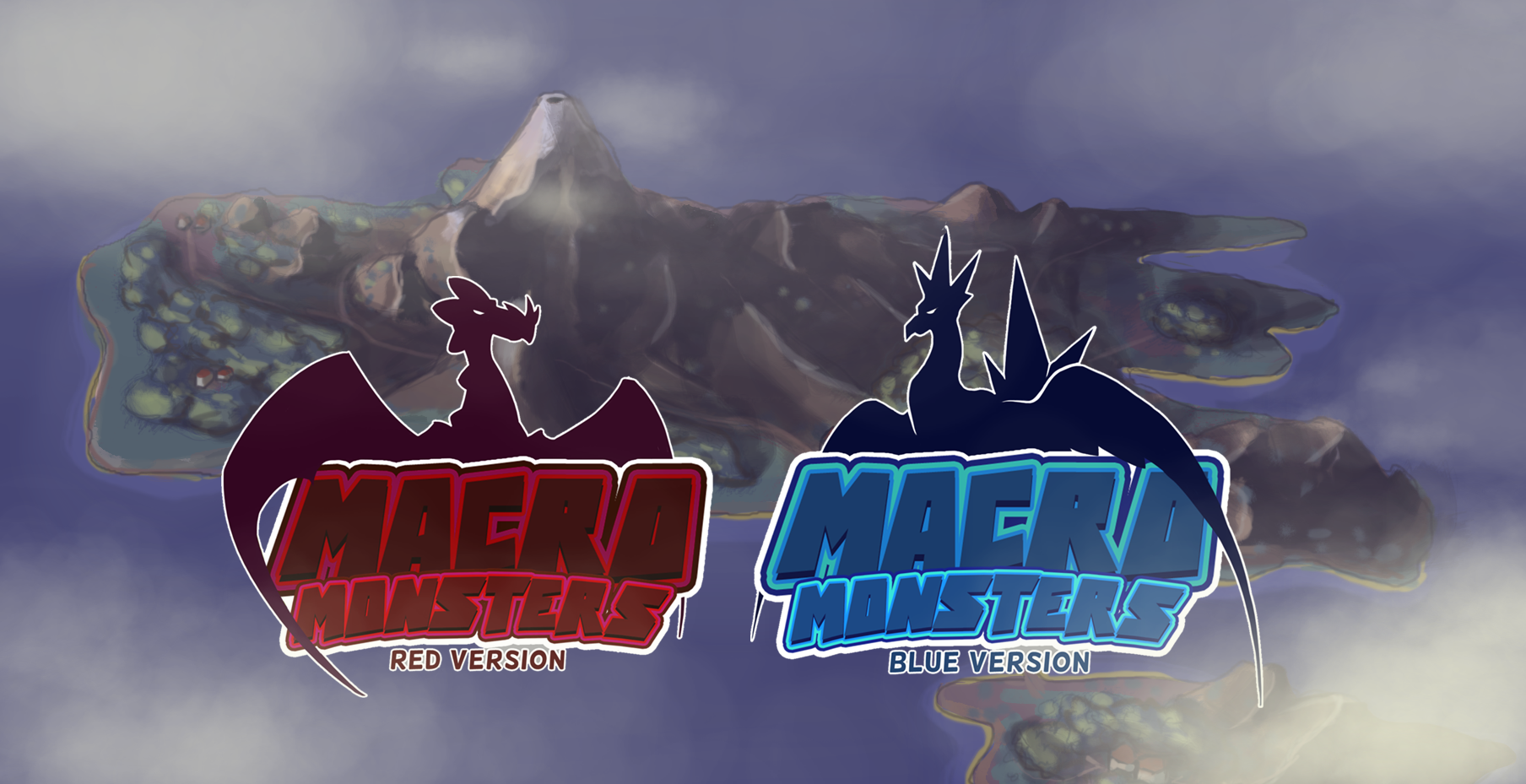 Macro Monsters (RED. Version)
A downloadable game for Windows
GAME CANCELED! The early build is available for free
VOTE for the BLUE. Version on Steam Greenlight

---
THIS IS THE RED. VERSION, YOU CAN GET THE BLUE VERSION ON STEAM
---
Journey into a world of exploration! Macro Monsters is a retro styled adventure game where one plays as a teenager destined to conquer the world of Haros.The RED and BLUE versions plunge one into an epic adventure across the Banji region.
The goal as a Macromon Trainer is rather simple, capture, explore, and overcome the most ambitious challenges of the Banji region.
Your character grows up in a small town called Briva. One fateful day you encounter the Macromon hunter Vlad. Vlad, seeing the potential in you, offers you a choice between several of his previously captured companions. A thoughtful choice must be made before you bravely begin your destined adventure into the Banji region.
- Explore a vast and intricate world
- Capture and train over one hundred Macromons
- Conquer the eight Banji arenas to prove yourself worthy for the greatest challenge.
- Multiplayer Features: Trading, marketplace, battles, and more!
- Discover the secrets of the underground world
Macro Monsters will not have "Early Access" and will be available in a full version upon release.
Please note that the Alpha and Beta versions will not give access to the game, but only a test map.
- Alpha Version (closed Tests) Period from November 2 to November 30
- Developers, Friends, Selected Players on the facebook page, Free
- Version Beta (open tests) Period from December 1 to January 4
- Free Demo, available to everyone.
- Final Version, January 24 (Estimated)
- Less than $ 20, Final with all the content
- Version F-Final, Content Updates
- Free, no paid content (Paid DLCs)
Confirmed:
-Macromon Battles
-Macromon Capturing
-Macromon Storage
-Wild Macromon Encounters
-Fishing areas + Macromon Park
-Online Trading + Online Battles
-Skills: Swimming, flying, etc...
-Underground world, fossils, etc...
-Complex breeding system
-Day and night cycles
-Dynamic Weather system
-Legendary Macromons
-The eight Banji arenas, "The Great Battle" Arena
-Macromon evolution
Unconfirmed:
-Co-op play (2 players)
-Modding
-Housing / House Creation
-Mobile version (Android / iOS)
Facebook: https://www.facebook.com/HolstOnline
BLUE. Version: http://steamcommunity.com/sharedfiles/filedetails/?id=528462836
Download
Click download now to get access to the following files: